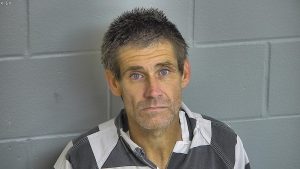 May 17, 2023
On May 16, 2023 Detectives received a tip that wanted person Joseph A. Collins (1/7/80) of Chiefland was at the Manatee Jiffy. Detectives did not have anyone nearby to apprehend Collins and called for the assistance of the Chiefland Police Department. CPD Officers responded to the Jiffy, located and detained Collins until LCSO Detectives arrived.
Detectives searched Collins during the arrest and located illegal drugs in his pocket. Collins had 21 ½ grams of meth and 1 ½ grams of fentanyl both on his person and in his vehicle resulting in new charges being levied against him.
Collins was wanted for the sale of methamphetamines and the warrant was derived from an investigation launched by the LCSO Drug Task Force in January. Drug investigations continue across the county and are frequently opened based on tips from our community. We want to ensure everyone that each tip we receive is thoroughly investigated and just because you do not see an immediate arrest, doesn't mean we aren't working on the case. Drug investigations take time and often lead to multiple arrests.
Collins is being held in the Levy County Detention Center and has been charged with the January sale of methamphetamines as well as possession of a trafficking amount of methamphetamines, possession of fentanyl and possession of drug paraphernalia. His total bond has been set at $150,000.00. We also want to thank the Officers from the Chiefland Police Department for their continued assistance for without their help, Collins could still be selling his poison.