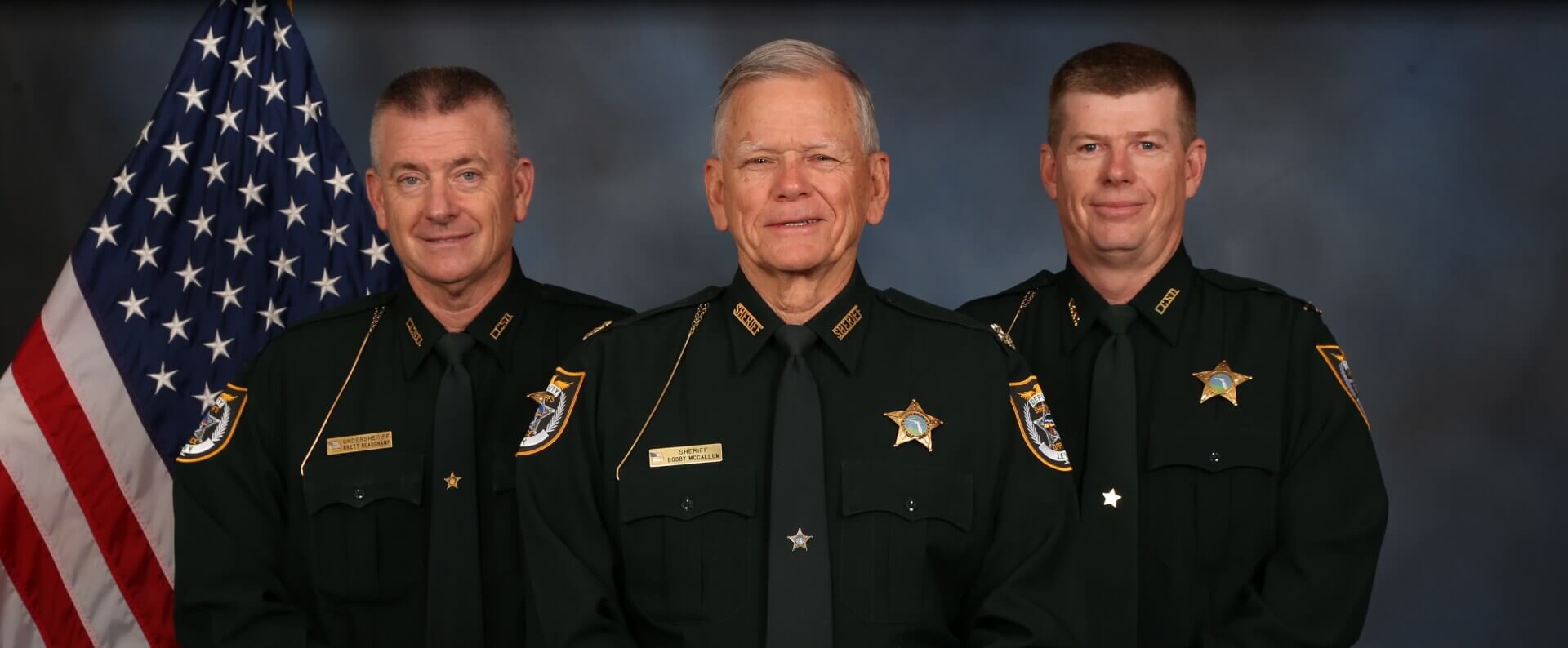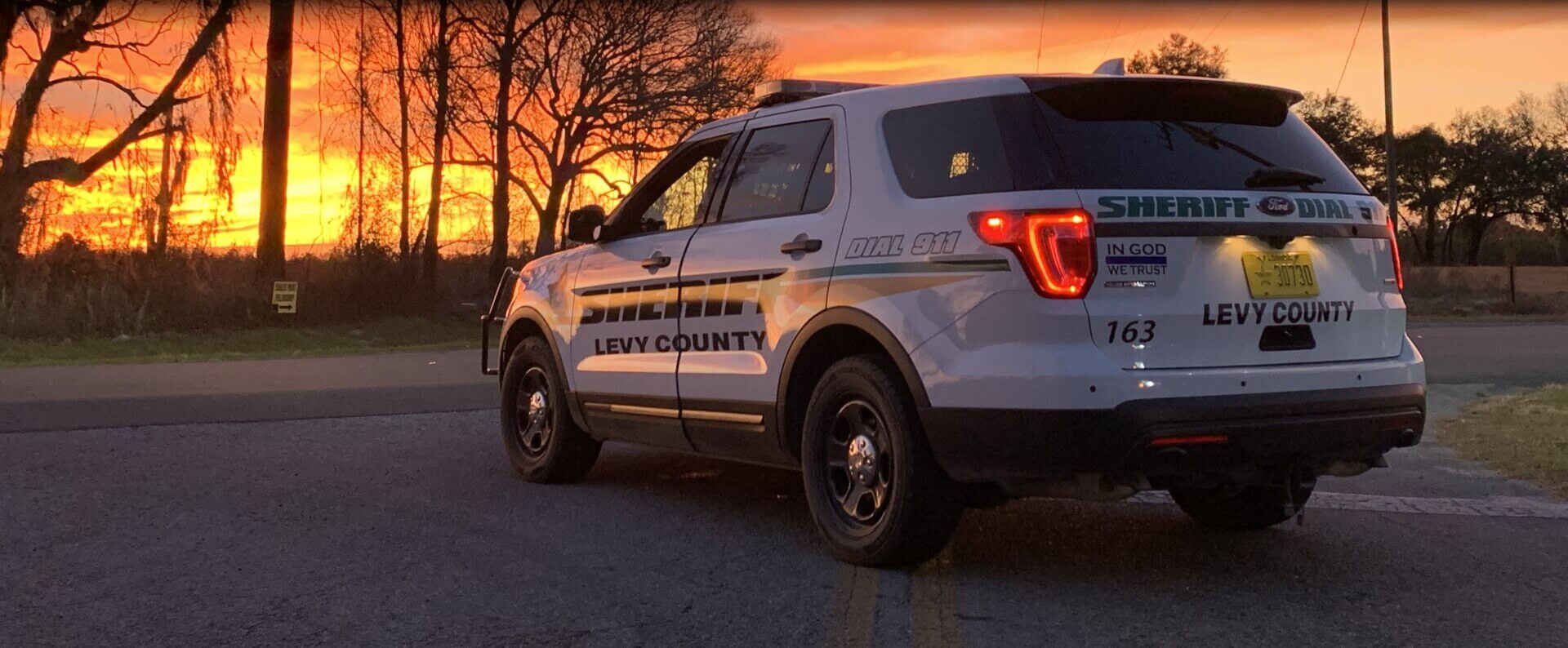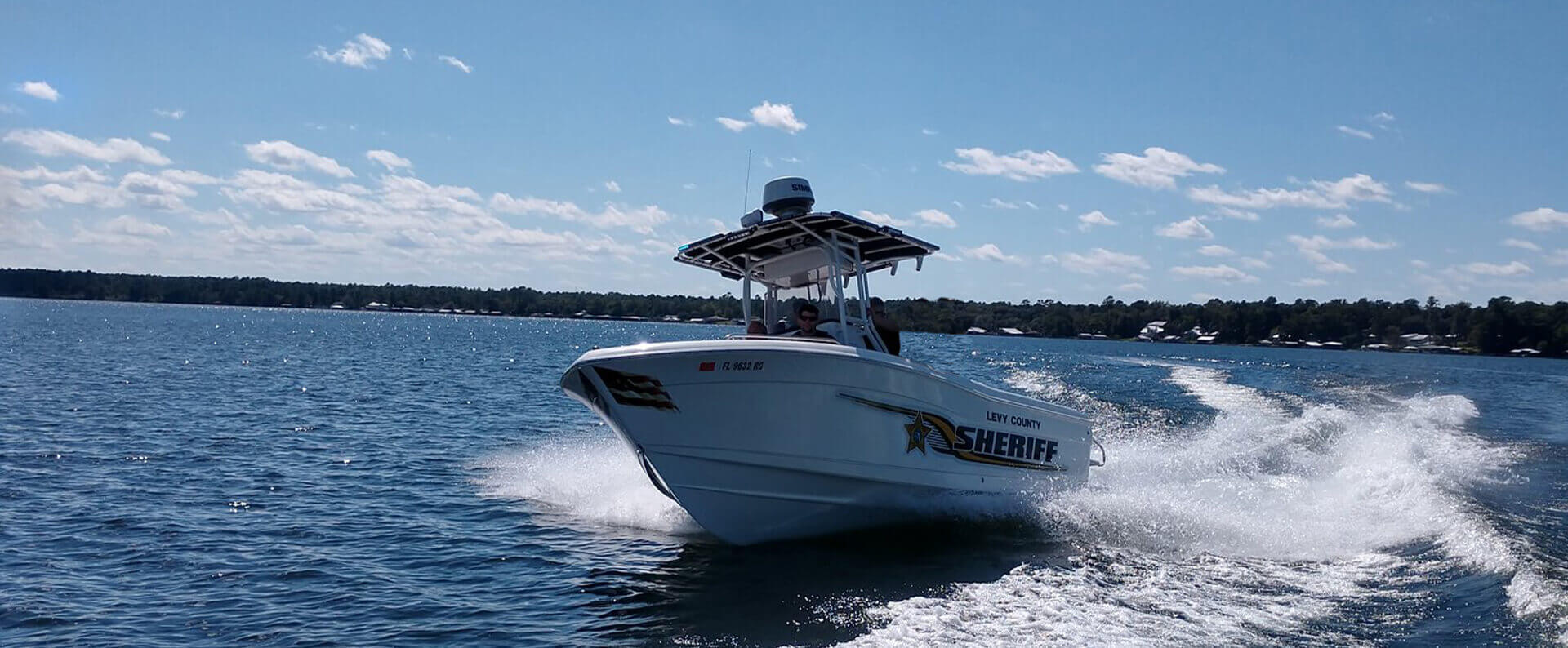 Slide
"Proudly Serving the Wonderful Citizens of Levy County."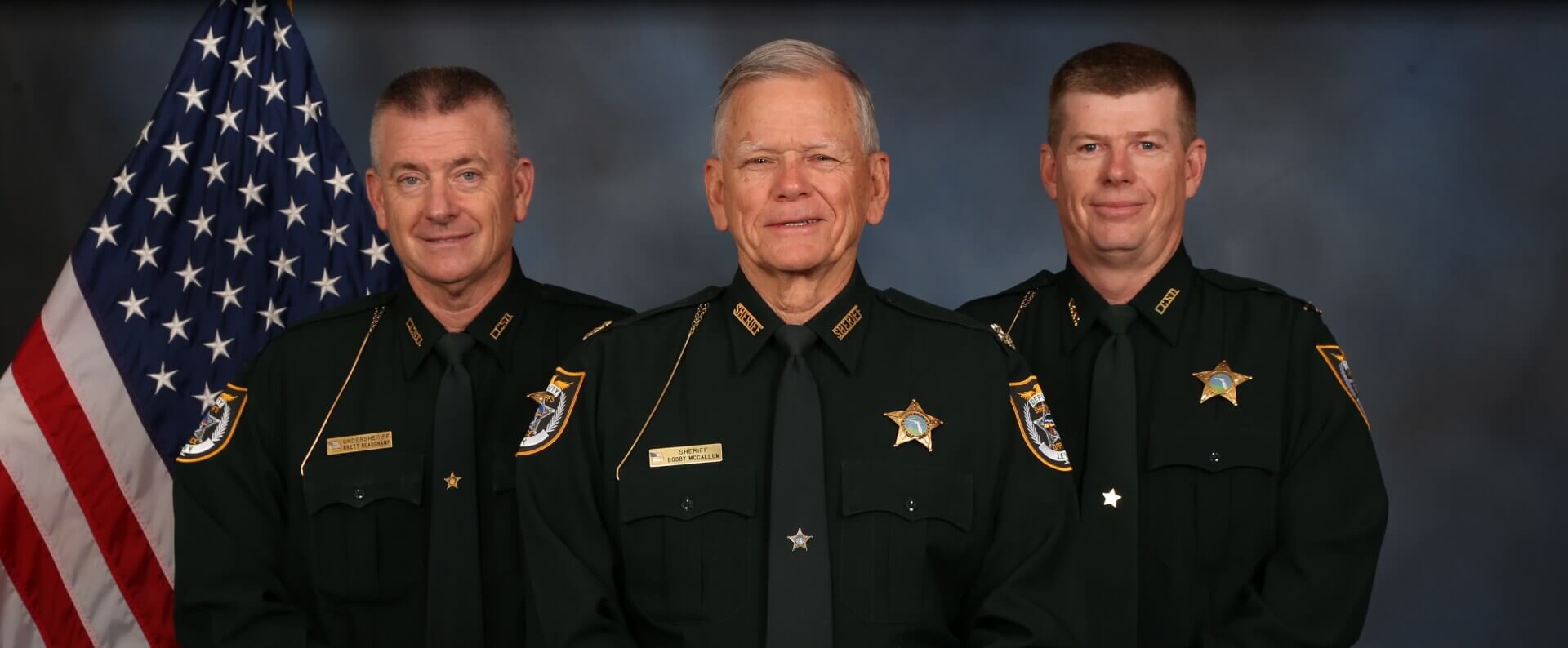 Slide
"Ensuring Levy County is a safe place to work and live."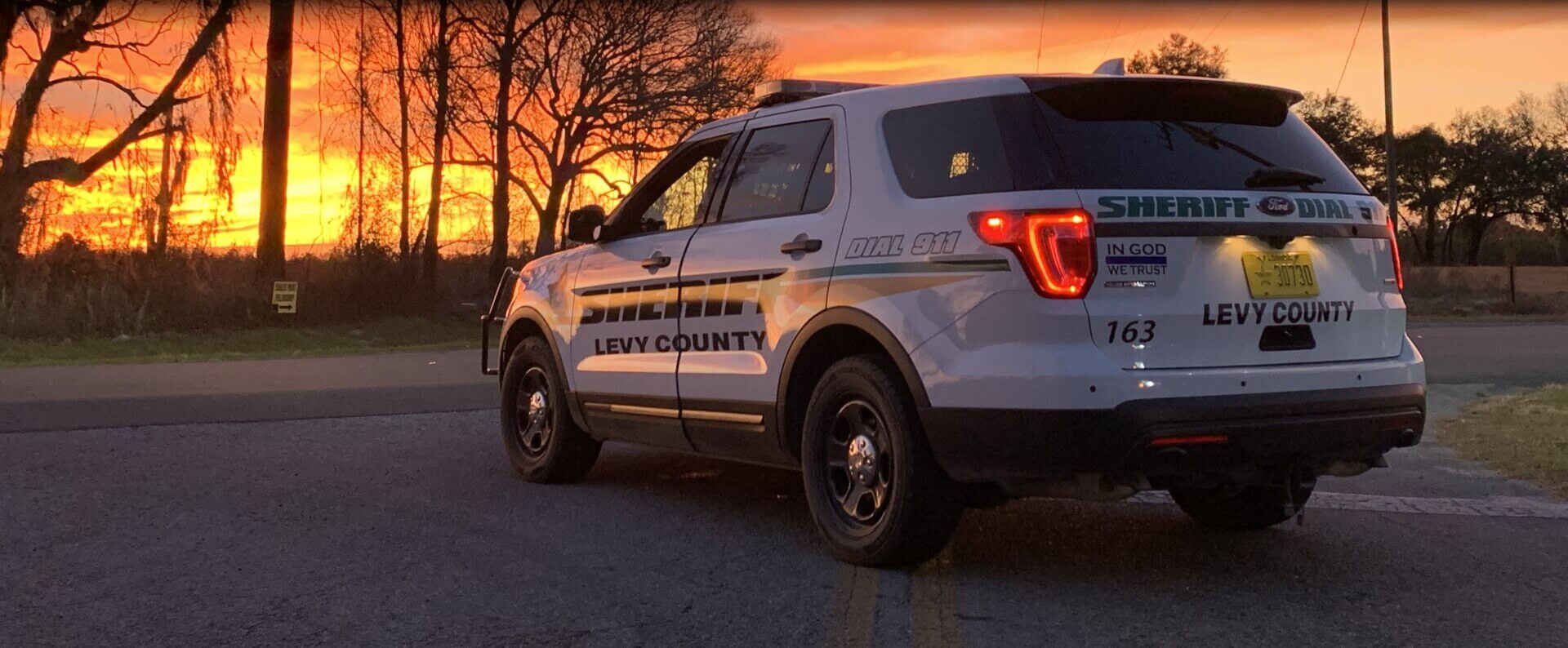 Slide
Training • Technology • Experience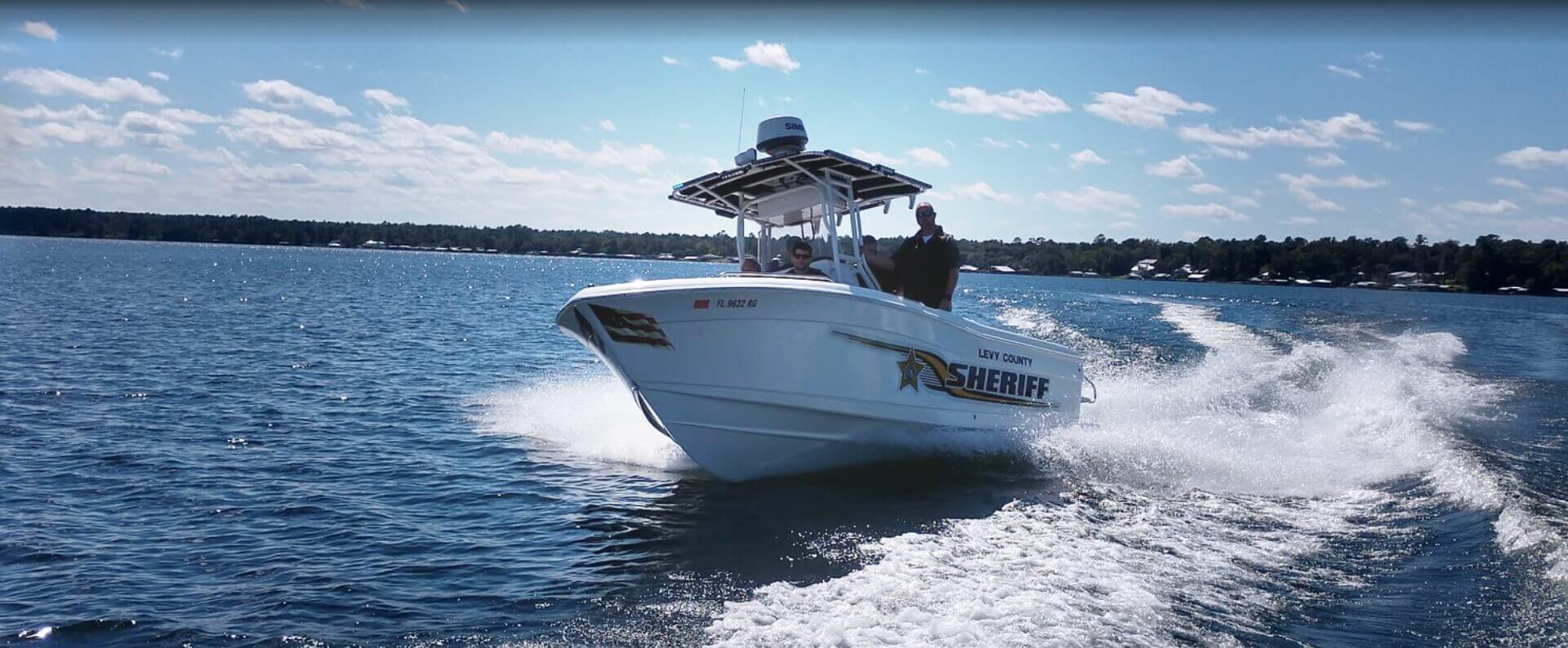 A Message from Sheriff Bobby McCallum
Welcome to the Levy County Sheriff's Office Website. We are excited to provide this site for use by our citizens, visitors, the media and the employees of the Levy County Sheriff's Office.
You have access to a wide range of information on our Website including inmates, arrests, and crime prevention information as well as our current Press Releases. Our Website also contains contact numbers, general news information and an overview of the personnel, divisions, and services provided by the Levy County Sheriff's Office. We also provide valuable links to other information and services. I encourage you to search our site and learn more about your Sheriff's Office.
Follow us on our website and Facebook to stay up-to-date on the latest news and resources in our efforts to make Levy County a safer place for our citizens and visitors. We encourage you to share information and to work in partnership with us as we serve you, the wonderful citizens of Levy County.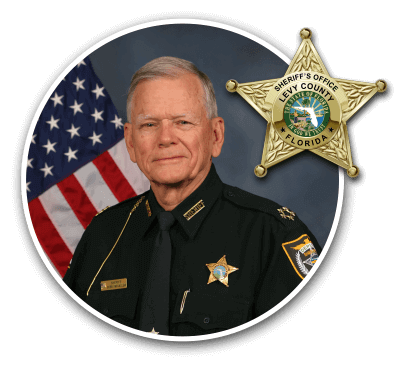 Committed to Serving… 24 Hours a Day / 7 Days a Week
Our Mission
The mission of the Levy County Sheriff's Office (LCSO) is to provide quality, professional, local Law Enforcement and Correctional services, tailored to individual communities, to improve public safety, to ensure Levy County is a safe place to work and live. We are the LCSO – Loyal to our Community and committed to Serving Others.
Goals:
To reduce crime and the fear of crime;
To provide high quality, cost effective and accountable services to the citizens of unincorporated Levy County and our cities;
To commit to a community partnership (schools, problem solving, and crime prevention) at all levels of the Levy County Sheriff's Office and to use community involvement and other process improvement tools to provide effective police response time and other important policing services.
Budget:
The budget for the Levy County Sheriff's Office for fiscal year 2022-2023 is $18,013,456.00
Core Values:
Leadership: We are the best!
We are leaders in law enforcement in this region. We create and employ the most advanced skills and methods of providing law enforcement services. We maintain the highest professional standards possible.
Integrity: We do the right thing!
We do what we know to be the "right thing," adhering to both the spirit and the letter of the law. We act in ways that bring honor to the profession and build trust, confidence, and respect with the communities and people we serve.
Service: We listen and respond!
The public is our customer. We serve our customer by responding in a professional, courteous and efficient manner. Proactively, we work in partnership with community members, organizations and other agencies to solve problems and create safe and healthy neighborhoods.
Teamwork: We work together!
We work as a team, respecting and supporting each other's roles and responsibilities. We encourage and recognize creativity and initiative that furthers the goals of the Levy County Sheriff's Office. We share success.
The Covid-19, the Levy County Sheriff's Office and You
The safety and well-being of our residents and visitors is a top priority for the Levy County Sheriff's Office. The LCSO and the Florida Sheriff's Association is working to ensure that the most up-to-date Center for Disease Control guidance is quickly and accurately disseminated to all of our members and citizens. To stay current with the most relevant information we encourage all citizens to utilize the CDC guidelines. Please go to the Detention Bureau Jail Visitation link for information regarding COVID guidelines for the Detention Facility.
The Levy County Sheriff's Office is making the following steps in response to the ongoing Coronavirus pandemic:
Our enforcement actions and protocols have not changed significantly at this time. But because of the State of Emergency related to Coronavirus, the Levy County Sheriff's Office has temporarily suspended all eviction activities until further notice.
Deputies, of course, are responding to calls for service. We are working to make sure that if we are called to assist, we have the adequate resources to keep all deputies safe and protected from exposure. Our Deputies are trained for what to do in the event they are exposed to a number of contagions, and they follow very specific protocols in those instances.
Most of our School Resource Deputies will fill other roles throughout the agency while schools are closed.
LCSO is continuing to pay our School Crossing Guards for their regular work hours during the times schools would otherwise be in session.
UNDER FLORIDA LAW, E-MAIL ADDRESSES ARE PUBLIC RECORDS.
IF YOU DO NOT WANT YOUR EMAIL ADDRESS RELEASED IN RESPONSE TO A PUBLIC RECORDS REQUEST, DO NOT SEND ELECTRONIC MAIL TO THIS ENTITY. INSTEAD, CONTACT THIS OFFICE BY PHONE OR IN WRITING.
"Ensuring Levy County is a safe place to work and live."
May 30, 2023
May 30, 2023 On May 24, 2023 Levy County Sheriff's Office Detectives responded to a complaint of sexual misconduct involving...
Read More