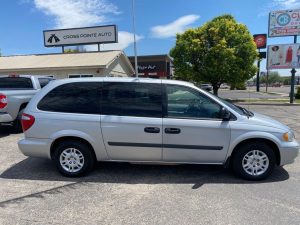 August 3, 2023
A Silver Alert has been issued for:
Richard Chase 81 years old (9/25/41).
Richard Chase was last seen this morning at 10:30 a.m. in the Wal-Mart Shopping plaza in Chiefland, Florida. He was wearing a green shirt and black shorts. His hair and beard are currently longer than in the picture provided. He is driving a white 2006 Dodge Caravan with attached Florida tag JSM-G64 (similar to the one pictured above). Family reports he is suffering from memory loss issues and may be disoriented.
If located immediately contact the Levy County Sheriff's Office at 352-486-5111 or your local authorities.