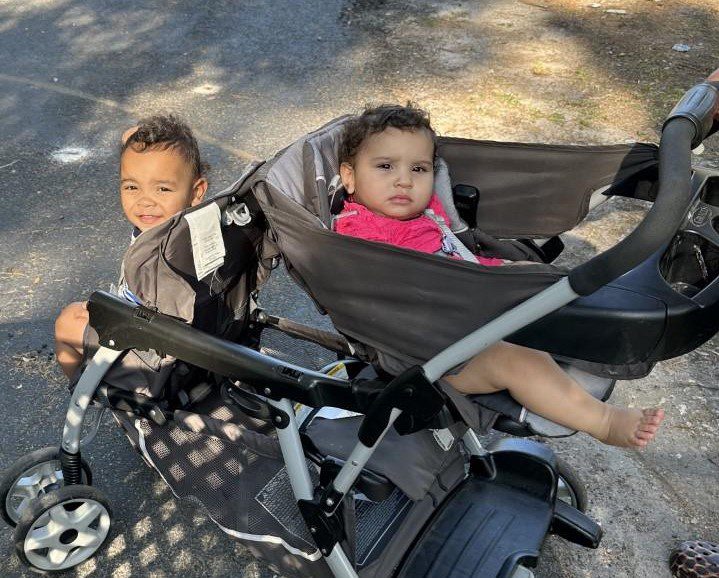 April 25, 2023
Yesterday, April 24, 2023 the Florida Department of Law Enforcement in cooperation with the Levy County Sheriff's Office issued a nationwide missing child alert. Levy County Sheriff's Office Detectives were working with the Florida Department of Children and Family Services (DCF) to execute an order of protective custody for two children, Raiden Phoenix (1 year old) and Ember Willoughby (11 months). The children were temporarily placed in the custody of Raymond Otero (48) of Williston when the children's mother, Hailey Palmer (21) of Williston was arrested for an outstanding warrant issued from the State of Indiana. Palmer was extradited to Indiana where she is being held and her release date is unknown.
Raymond Otero refused to cooperate with DCF Agents during the investigation and fled the State of Florida with the children. Shortly before midnight last night the Levy County Sheriff's Office was notified that the children had been located in Colorado. Law Enforcement at the Rocky Ford Police Department in Otero County Colorado reported Raymond Otero dropped the children off at their station and left. Both children are in good health and are being cared for until they can be picked up by representatives of DCF. Raymond Otero did not want to speak to law enforcement and his current location is unknown.
Levy County Sheriff's Office is still working on this investigation. Detectives are seeking a warrant for Raymond Otero for interference of custody. Anyone who has information related to this investigation is asked to contact Lieutenant Mike Narayan at 352-486-5111. You can make an anonymous tip by contacting Crime Stoppers at 1-877-349-8477.