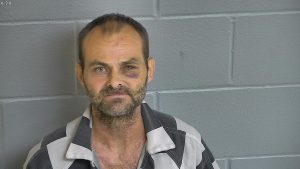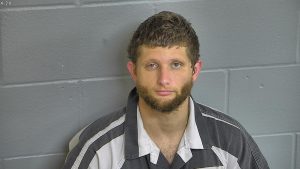 July 28, 2023
The LCSO Bravo Day Shift Patrol deputies would not be denied yesterday. If you ran from them, you were as good as caught.
Levy County opted out of the proposed bill many years ago which allowed individuals to operate unregistered motorized vehicles on the right of way. For example, you are not allowed to ride your ATV or UTV in the ditch or on the roadways of Levy County. This is in-fact a violation that you can be ticketed for, or if you decide to evade the deputy could result in you being arrested.
Yesterday morning Corporal Mike McNeil was called by another deputy who was responding to another call. Corporal McNeil was told that he just passed a male driving a moped on US Hwy 27 Alt. whom he believed to be Trevor Stewart. Stewart is known to flee from law enforcement and it is also known that he has a suspended license. Corporal McNeil located the subject around 9:00 and attempted to stop him on CR 335 near NE 69th Place. He failed to stop and began making evasive turns in an attempt to evade Corporal McNeil.
The male driver maxed out the moped at its top speed of 40 mph and was unable to out run Corporal McNeil. The driver pulled to the side of the road, laid the moped on its side and fled into the woods on foot. Deputies with the assistance of K-9 Behr tracked the suspect to an abandoned trailer before losing the trail.
A short time later a citizen contacted Corporal McNeil and told him "Trevor" ran into their home earlier and he was not welcome there. Corporal McNeil with additional deputies drove to this home and located Trevor Stewart (3/9/96) of Bronson hiding inside a closet. Although he was not wearing the same clothes and initially denied running from Corporal McNeil the investigation proved otherwise. Stewart was arrested for driving on a suspended license, fleeing and attempting to elude law enforcement and resisting arrest. He is currently being held in the Levy County Detention Center in lieu of a $60,000.00 bond.
Later this same morning Deputy Nelson Macias saw a person riding a red ATV on US 41 in Morriston. He attempted to stop the subject who decided to flee. Undaunted by this attempt to avoid apprehension, a chase ensued. Deputy Macias was able to overtake the fleeing subject who "blew up the motor" of the ATV. The suspect then fled into the woods on foot.
Deputies arrived to assist and established a perimeter. The fleeing suspect was apprehended a short time later while trying to cross a road. The subject, identified as John Joseph Daniels (6/15/78) of Williston was taken into custody and delivered to the Levy County Detention Center. He was charged with fleeing and attempting to elude a law enforcement officer, driving while license suspended and resisting arrest. His bond had been set at $113,500.00.
We appreciate all the citizen assistance we received in these cases. The LCSO will continue to work to keep our highways safe.