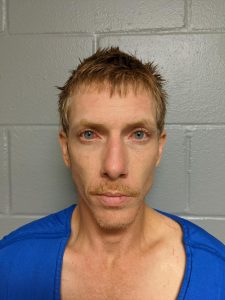 October 26, 2023
On July 15, 2021 Levy County Deputies responded to a domestic violence call in Williston. Deputies learned the victim fled her home located in Morriston after being physically abused by Adam John Scott (12/1/80). Deputies responded to the Morriston home and upon their arrival encountered Scott in the yard. Scott was armed with a handgun and immediately opened fire at the four responding deputies.
Scott evaded capture for approximately 24 hours before being apprehended. Scott has been held in the Levy County Detention Center since his arrest.
On Monday, October 23, 2023 this case was taken to trial. The trial concluded on October 26, 2023 when the jury returned the verdict of guilty on four counts of First Degree Attempted Murder of Law Enforcement. Circuit Judge William Davis immediately imposed sentence after the verdict was read and sentenced Adam John Scott to LIFE in prison.
Sheriff McCallum had this comment upon hearing the verdict; "This is another example of what our Deputies and all Law Enforcement Officers are potentially subject to each day. I am so thankful that my four deputies survived this incident while trying to protect and serve our citizens and the victim in this case. While there is always an emotional toll that comes with the duty of serving our citizens, I am grateful that ALL of them are ALIVE and able to heal from this incident. I want to thank our State Attorney's Office and the Prosecutors that presented a professional and thorough case to the Jury. I would also like to thank the Jurors for their dedicated attention to the evidence in this case and for their service to our citizens."